Ahead of the Qatar World Cup — due to kick off on November 20 — adidas (XETRA:ADS.DE +0.12%) Football has just unveiled a new "Leyenda Pack" and it features a special edition X Speedportal boot, inspired by the adidas boots worn by Lionel Messi during his first ever World Cup in 2006.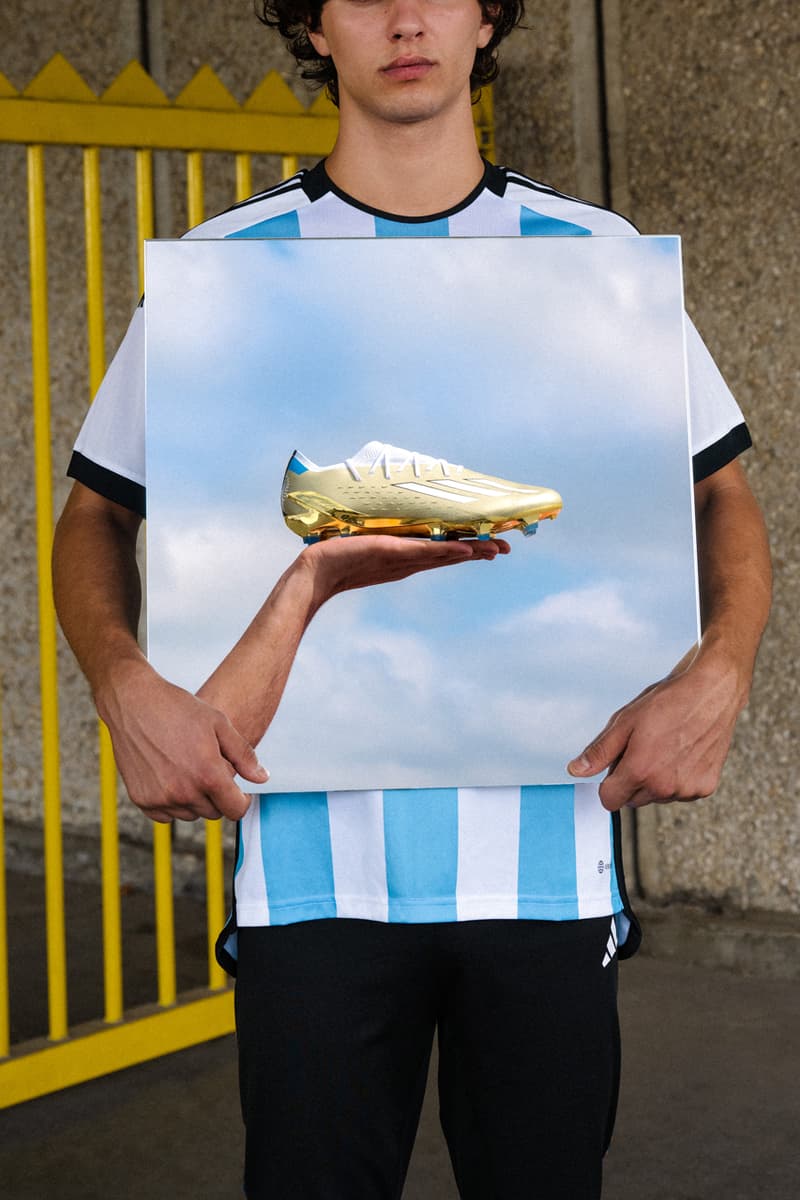 Coming hot on the heels of adidas' "Comeback Pack" — a special edition Predator silhouette inspired by the iconic gold boots worn by Zinedine Zidane in 2006 — the new "Leyenda Pack" is a Spanish translation to the word "legend." It features the new X Speedportal boot in a primarily gold colorway, complemented by speckles of blue, white, and black to represent the colors of the Argentinian flag.
For the medial side of the boot, it celebrates the style of the +F50.6 Tunit silhouette, while the lateral surface replicates that of the inline X Speedportal with a white surface as a homage to Leo 10's first and last World Cup as the 2022 tournament kicks off.
Featuring the same technological innovations as the X Speedportal, Messi's new boot also includes SPEEDFRAME technology, fit with a lightweight sole plate, first introduced in 2022 to give added acceleration off the mark. Additionally, the boot also includes a multi-directional stud design and offers enhanced grip and agility for quick direction changes.
You can have a closer look at the new X Speedportal above, and you'll be able to see it for the first time IRL when Messi wears the model for the first time against Saudi Arabia on November 22. The "Leyenda Pack" will also be available to purchase on the official adidas website and select stores on the same day.
In other news, take a look at the Air Jordan 12 Low Golf "Cherry."