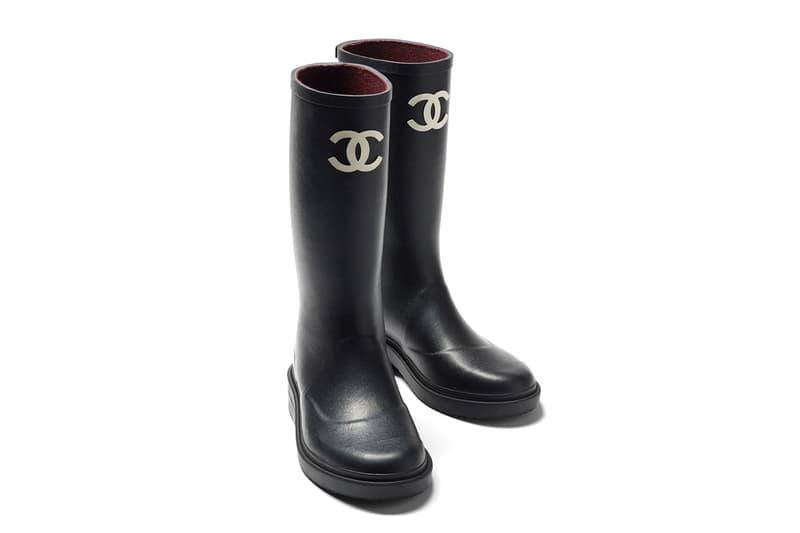 With its roots in making some of the finest Haute Couture, bags, and jewelry in the industry, it might come as a surprise to some of you that Chanel also makes wellington boots — but here we are.
Arriving in three shades — "Black," "Beige" or "Dark Beige" — the boots are made from Caoutchouc, a natural rubber fiber that has not been vulcanized. The difference here is that Chanel's boots will maintain an almost leather-like look and feel, showing the natural grain in the rubber.
Rubber has been used all over the boot, from the cuff to the sole. For the latter component, we find molding carving out elements for the toe and heel sections, with the sole itself sporting smooth side walls alongside block-cap Chanel branding on the rear. More Chanel references are made with the "CC" emblem working the thigh panel, while a deep red interior and badge round things off.
Take a look at Chanel's wellington boot above, and purchase it from your nearest boutique for $1,150 USD.
For more Chanel oddities, check out its range of hyper-realistic mini bags.