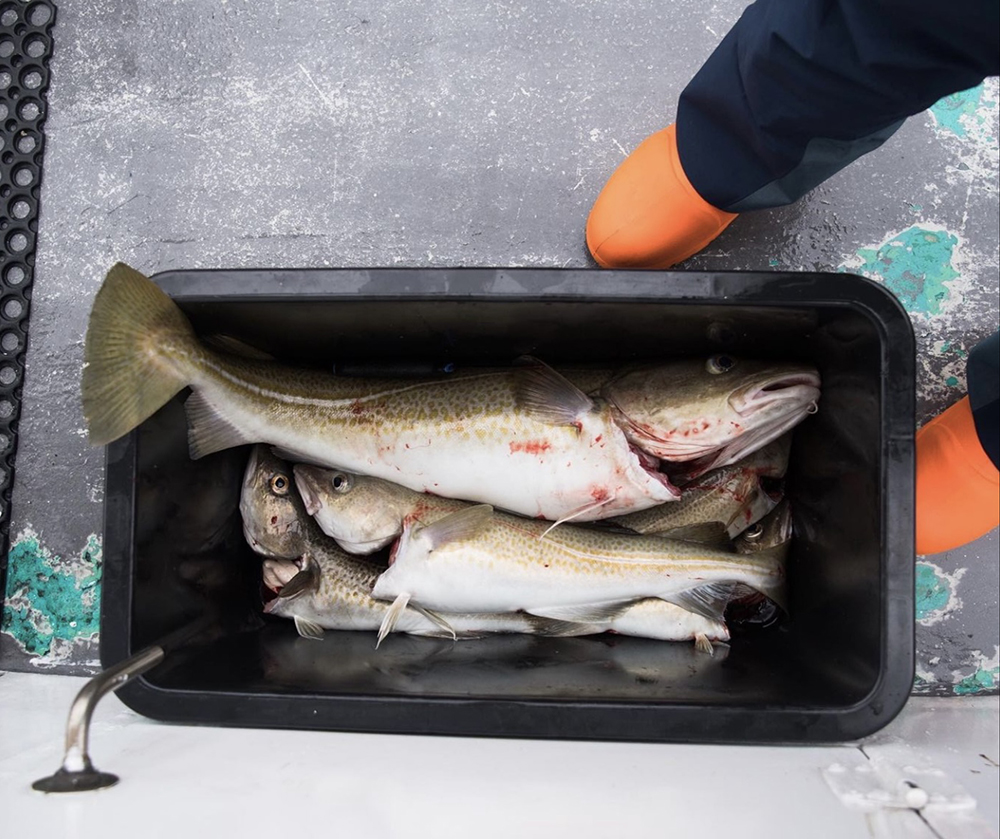 When it comes to footwear, fishermen are focused on boots that are light but will also last a long time. Keeping your feet warm and dry are absolute necessities for many, but the comfort level of one brand or type of boot is often a deciding factor. FUBUKI's boots have those same functional elements but are looking to add another to boot purchasing consideration that it can be summarized in one word: style.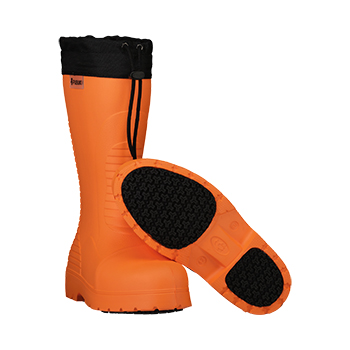 Founded by Kalle Norman and Christofer Ljunggren in 2019, FUBUKI's products have been designed for people who spend their entire day on snow in a variety of unique colors. However, the unique durability, lightness and warmth of their boots are applicable to many different types of users, including those in the commercial fishing industry.
Sold in more than 120 stores across 13 countries, their second model "Niseko 2.0" has become recognized as a well-known alternative for the snow-loving community, but should it also be something commercial fishermen consider? To find out, we caught up with FUBUKI co-founder Christofer Ljunggren to learn more about the company, why these products can be a specific fit for commercial fishermen, what he wants the industry to know about FUBUKI and more.
Jeremiah Karpowicz: Your site mentions that a ski trip to Japan gave life to your brand. What can you tell us about what was so striking about the orange rubber boots that the local mountain/shore workers were wearing?
Christofer Ljunggren: First and foremost, the light weight. That's what struck our co-founder, Kalle, the most about the boots he was introduced to in Niseko back in 2016. Secondly, it was really the ability to keep your feet warm.
To Kalle, these boots looked just like ordinary rubber boots (the color being an exception). Hence, at first sight, he thought they possessed basically the same qualities as ordinary rubber boots. He learnt right then and there that you should never judge a book by its cover.
"FUBUKI" means "snowstorm" in Japanese, so does that mean your footwear is only a fit for people working or operating in cold weather conditions?
Yes and no, we'd say. Although made for rather harsh (read cold) weather conditions, there's nothing to say that you can't wear them when it's warmer outside. That said, they're really not "summer boots," so that's just something to keep in mind.
What can you tell us about the specific fit or appeal of your product for the commercial fishing industry?

We may not be from the commercial fishing industry ourselves, however, we have been in feedback conversations with a lot of people from the industry. Based on these discussions, it seems as if many fishers over the years have been struggling to find a winter boot that is:
100% water resistant
warm enough to combat the Nordic winter environment
durable/stable enough to perform tasks while on deck
FUBUKI boots can be counted on to deliver in every one of these areas.
One of your reviews mentioned that they recommend your products' use for anyone in cold or wet environments and referred to them as being "slippers." Is the ease associated with getting FUBUKI boots on and off the main appeal for anyone working in these conditions?

It is definitely one of the appeals, yet, we wouldn't call it the main appeal. According to our customers, the main appeal is still the incredibly light weight. The feeling of being warm, but not "heavy" is completely new to a lot of people. That's why it's always funny to see the look on people's faces when they try our boots on for the first time. They just aren't expecting the feel of the boot based on the look, so they're pleasantly surprised.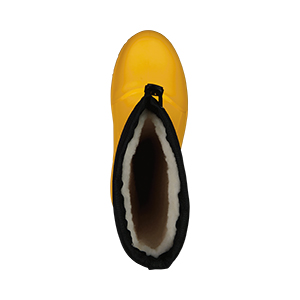 The variety of colors that your boots are available in is quite striking. What has the response to this variety been from your customers?
People love it. One of the reasons we started FUBUKI was actually to make winter footwear a little bit more fun. When people think of winter boots, most people think of black, grey, and maybe brown. Our goal is to kill this notion.
Side note: The fact that many people refer to them as "winter slippers" probably has a lot to do with the colors.
What does the availability of FUBUKI products look like? Is it best to order online or use the store locator feature on your site?
For us, it doesn't matter. We ship worldwide from fubukiboots.com, but we're also working on expanding our global network of dealers.
What's one thing you want the commercial fishing industry to know about your product and the benefit they'll see from purchasing your boots over a brand or product they're already using or are more familiar with?

FUBUKI stands for something new, for many, something rather refreshing. We may not have the experience that the big giants have but because of how confident we are about our products, we're not afraid to go up against them.
So the light weight and look were what stuck with you most and wanted to bring to your own products? In what way are they foundational for the entire brand?
Yes, these were the two aspects that we felt were "musts" to carry over to our own product when we, a couple of years later, began our own design process. In a sense, you can say that these two qualities together have formed most of the brand identity. For some, they're just technical aspects but they're much more than that to us. Today, they make up the core of our products – and through that – the core of our brand.