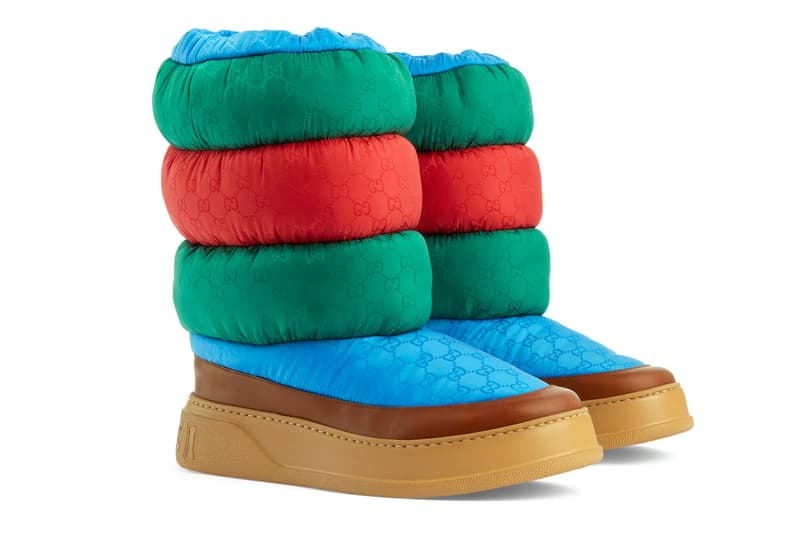 As temperatures continue to drop, ski season draws near. But this time, Gucci's new puffer ski boots elevate one's traditional mountain-ready outfits.
Making dressing to ski just as fun as the activity itself, the three nylon puffer GG Boots come in multicolored designs. With an all-over Gucci monogram print, the first variation features a red and green striped ankle with a sky-blue toe. Also on the design is a peanut butter-colored leather border and a wheat-colored gum sole. The next variation comes in rust, black and off-white with a powder blue toe and deep-plum detailing. Finishing off the colorway is a black leather border and black gum sole.
Also hitting the slopes is the brand's GG ankle boot that features a black padded ankle design with an embossed GG motif. Finishing off this silhouette is an ankle drawstring, a black leather border and a white gum sole.
Check out the gallery above for a look at the offering. Retailing for £785 GBP (about $946 USD), the boots are available now online.
In related news, Pharrell officially unveils the Humanrace adidas Samba and apparel collection.