Shopping for fishing boots? Selecting a pair that offers a secure grip on the surfaces you're fishing on—whether it's a boat deck or algae-covered jetty—is top of mind. Also, in most latitudes, you'll want boots that effectively wick moisture away from your feet. Comfort and support are very important, as well. You'll also want to look for the optimal comfort-to-weight ratio—and that may differ among wearers and in different applications.
Most fishing trips are enjoyable and rewarding experiences but being inadequately prepared for Mother Nature's unpredictability can be a day-breaker. Anticipating roadblocks, planning ahead and equipping yourself with the best gear for any situation can save you and your crew a lot of headaches.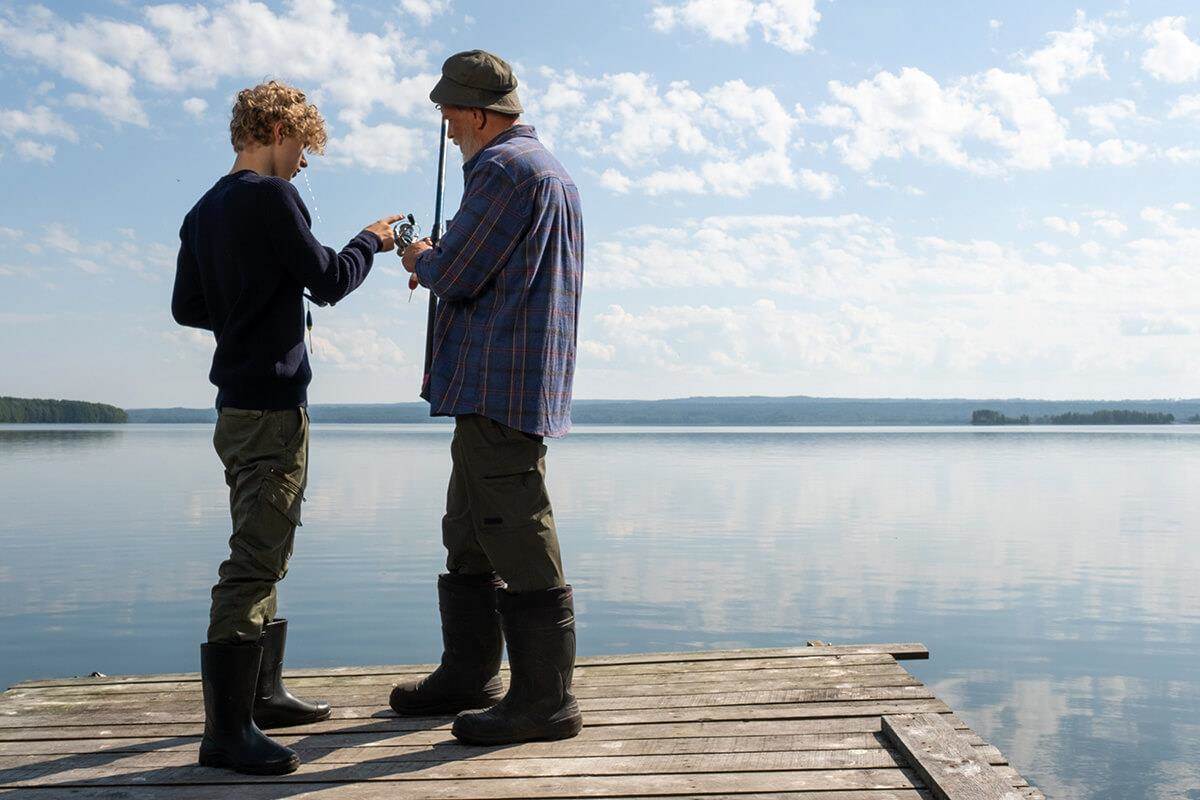 Whether you're wading through rivers, fishing from a boat, or just walking along the shore— having a good pair of fishing boots is an absolute must and one of the most critical pieces of equipment every fisherman should have in their arsenal. When shopping for waterproof boots, selecting a pair that offers comfort, protection, support and traction is essential. But how can you determine the right fishing boots for you?
When it comes to finding the highest quality waterproof boots, all the available options can be overwhelming at first. There are many factors to consider but hopefully after reading this article, you can easily narrow in on the right pair that perfectly complements your fishing style.
1. Full Protection from Water & Weather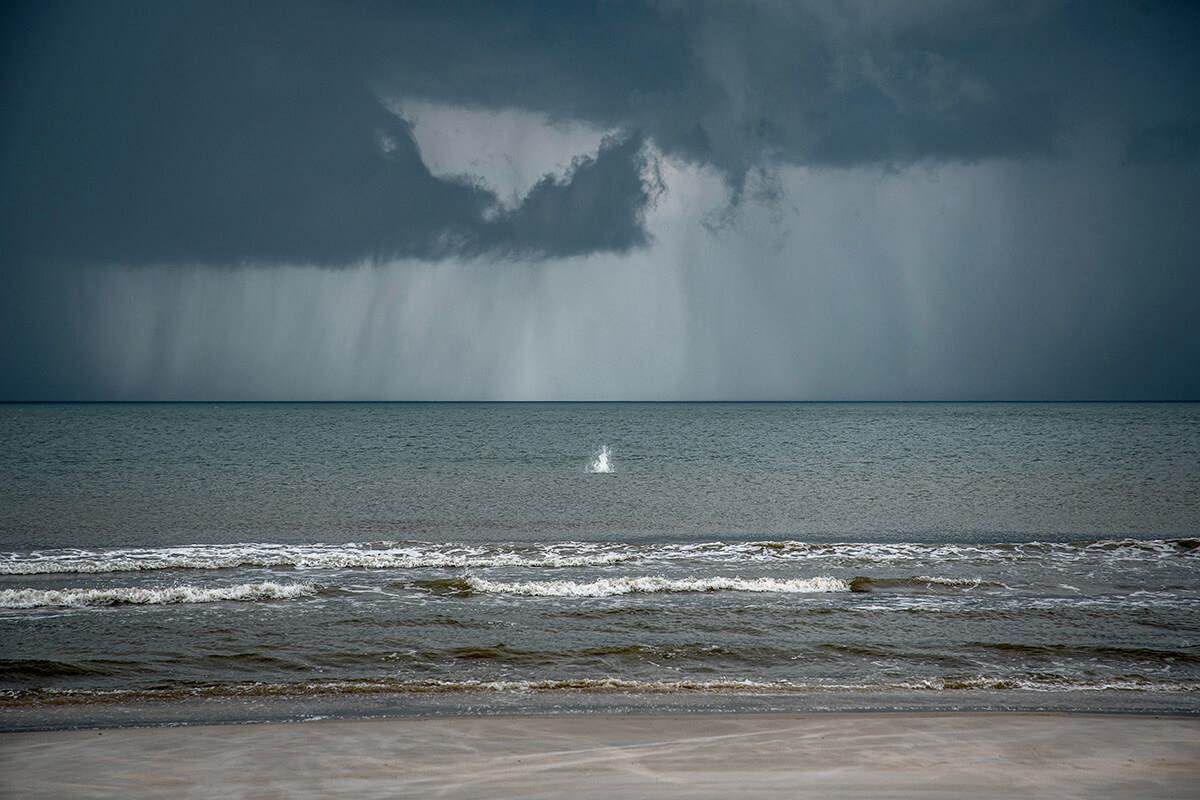 Fishing is all about wet and slick conditions—not just from occasional rainfall but from water that comes aboard the boat from cast nets, fish being landed or unruly wave action. Piers and jetties are frequently awash.
Having a reliable pair of waterproof boots to help keep your feet dry and protected from the elements is non-negotiable. They also aid in the prevention of blisters and other foot injuries caused by prolonged standing or walking in wet conditions. Even if the weather outside is wet and dreary, your feet will remain dry and comfortable in waterproof boots because they are designed to repel water and other liquids.
2. Protection Against Sharp & Dangerous Objects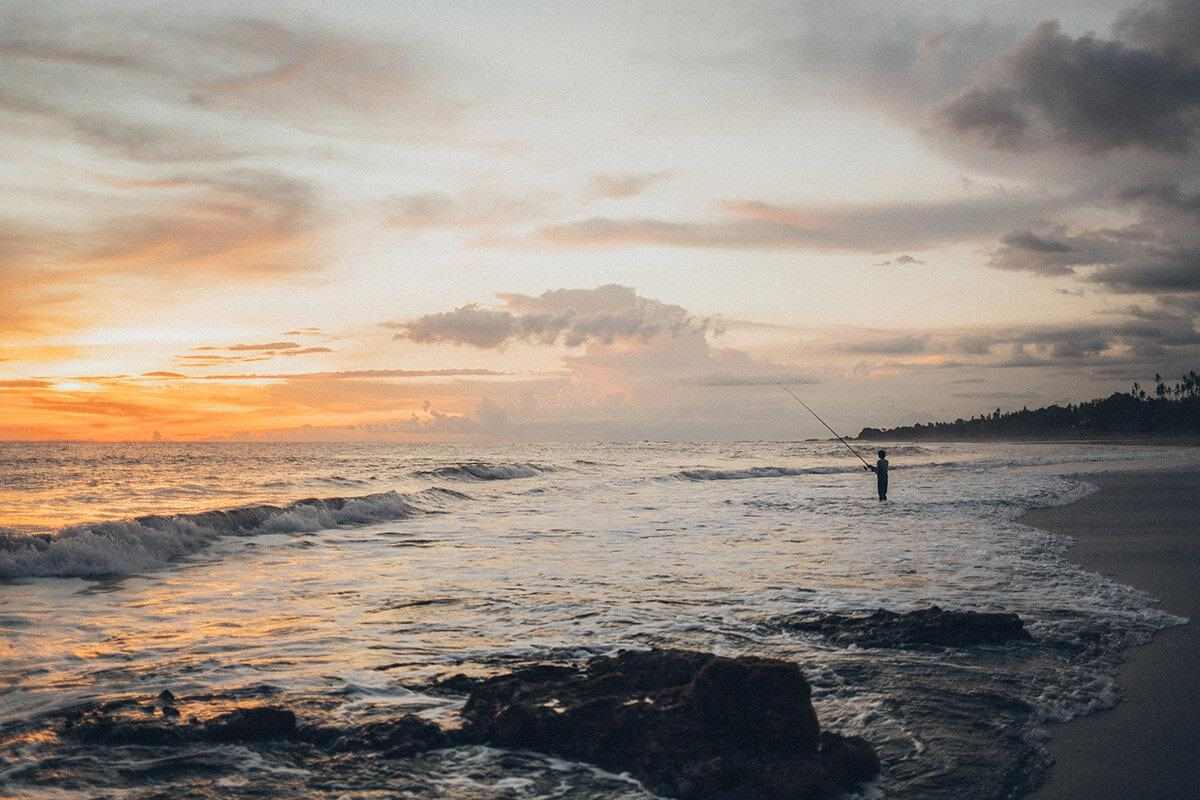 This is arguably one of the most significant reasons for investing in a strong pair of waterproof fishing boots. With so many sharp objects associated with the sport, mishaps with fishing equipment make up a third of all fishing-related injuries. Protective boots are helpful in preventing unwanted piercings from hooks, gaffs, and other potential dangers.
Photo Gallery
 See all Photos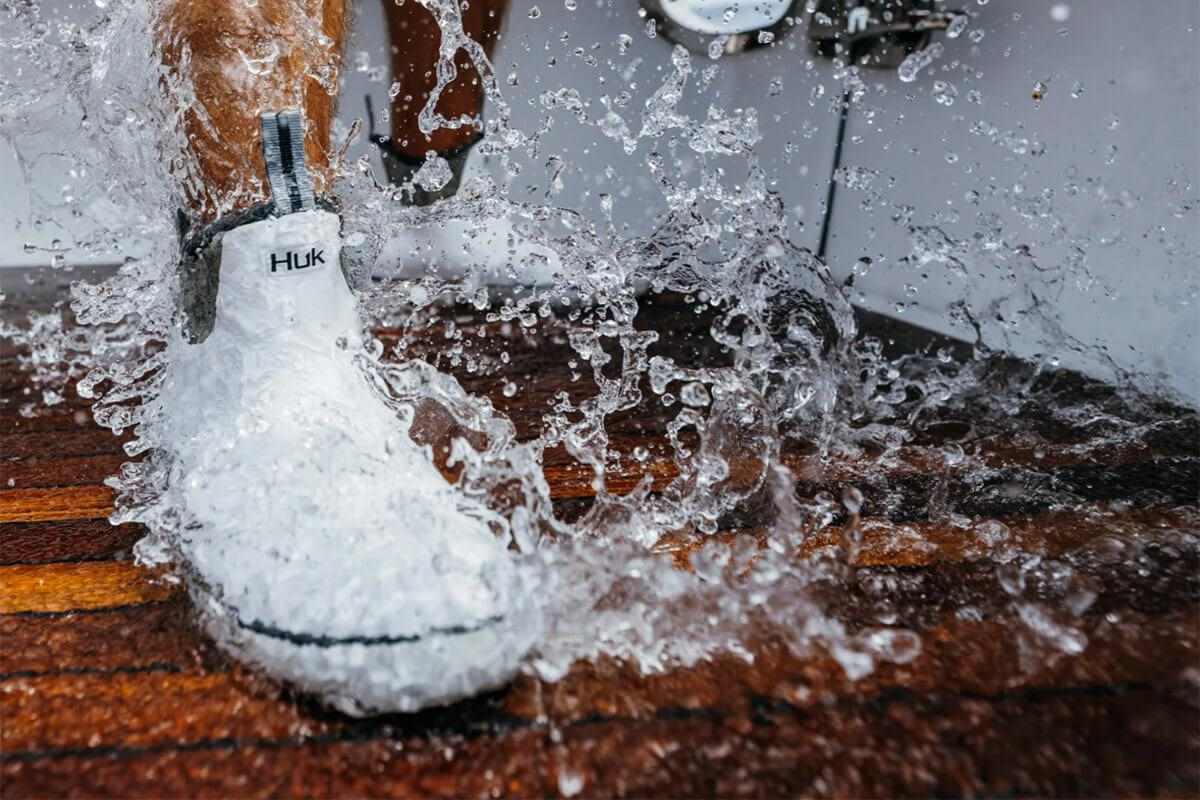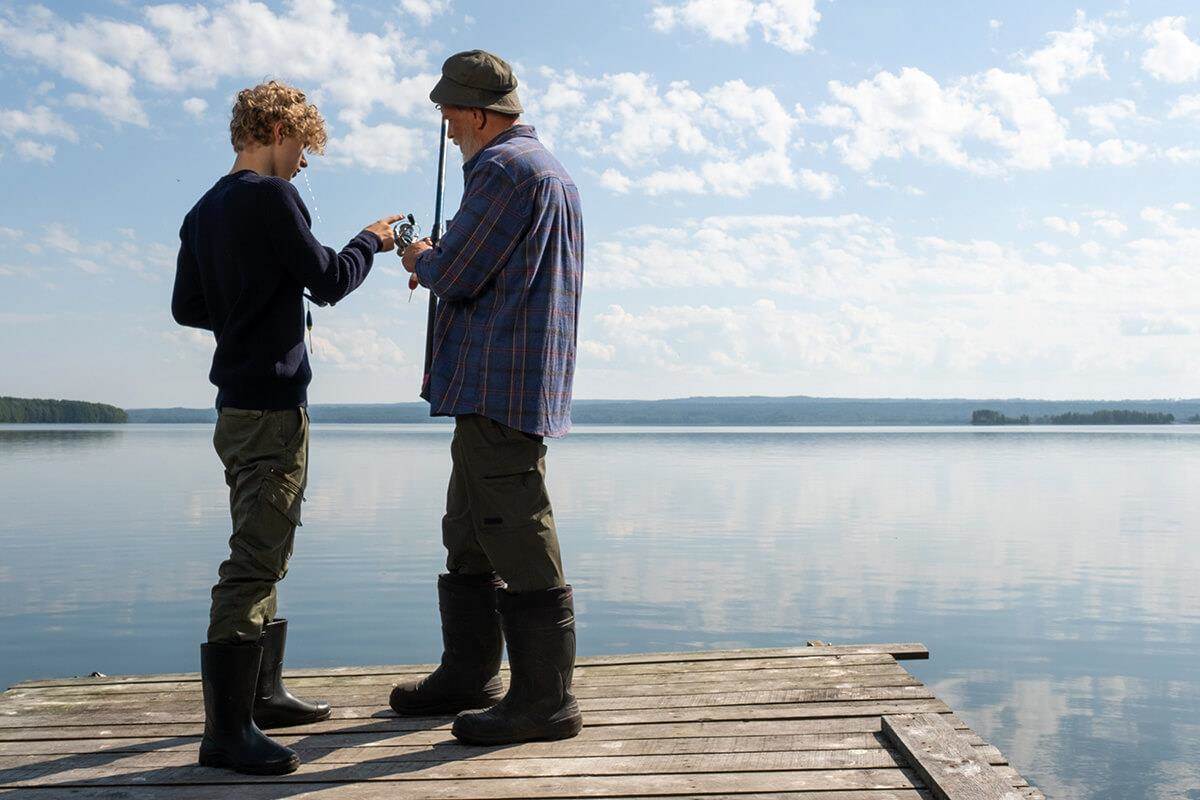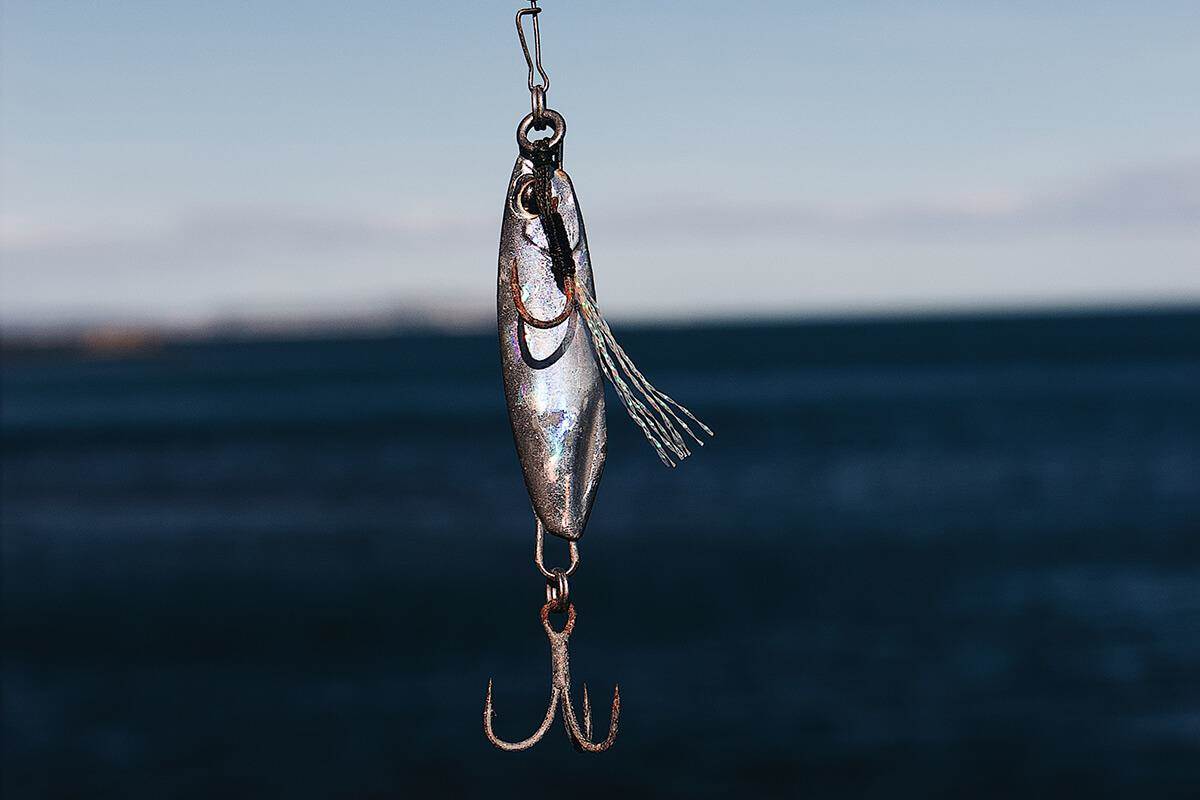 Besides sharp gear, many species of gamefish sport razor-sharp teeth, dangerously long bills, stinging barbs or poisonous spines that can all cause some serious damage when brought aboard. I've heard one too many stories of toothy critters cutting a fishing trip short, resulting in high-speed runs back to shore and expensive hospital bills.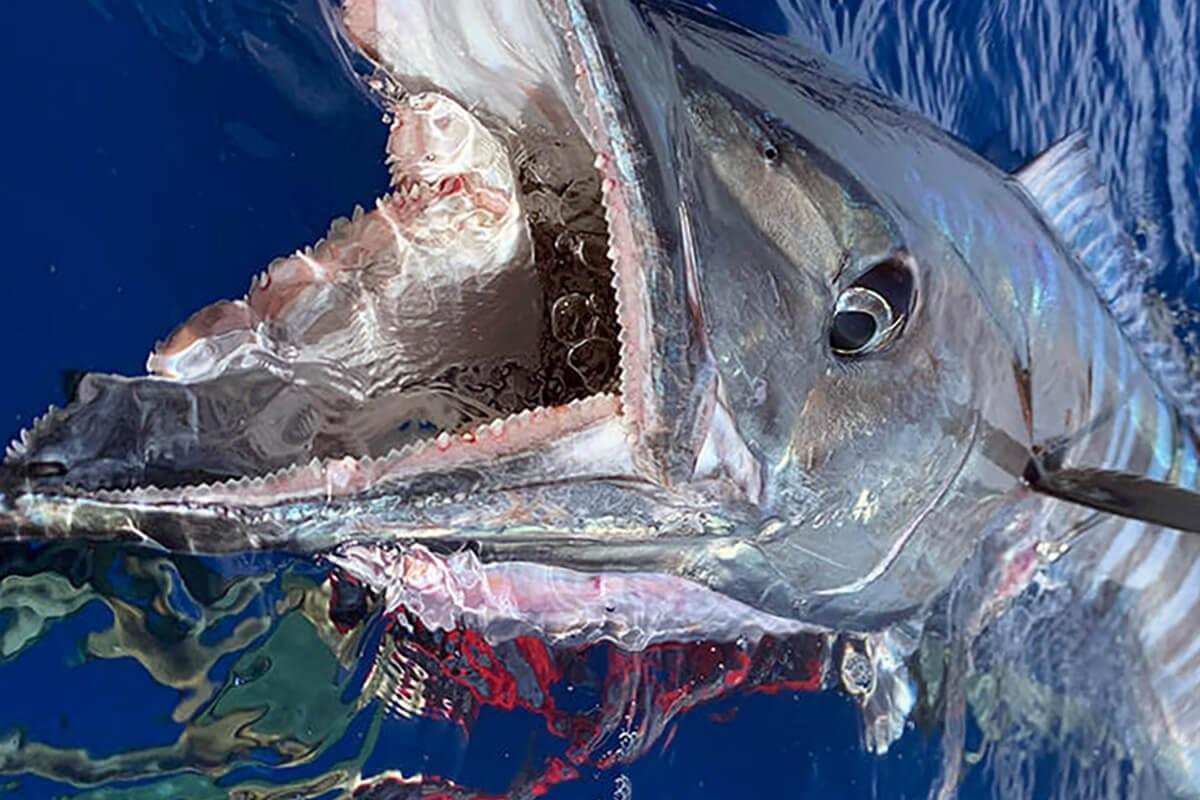 The guys at Dropoff Sportfishing out of the Florida Keys learned this lesson the hard way in December of 2022, showcasing how quickly things can go wrong in a clip that has since been burned into my memory. A wahoo's "last stand" effort, a quick thrash and chomp after being pulled onto the boat, bequeathed a flip-flop-clad crewmate a deep gash and a memorable scar. If you feel the need to see the shocking events unfold for yourself, be warned, the video is graphic so viewer discretion is advised: https://bit.ly/3nmVCQu
Beaches and spoil islands can also be riddled with unexpected hazards. For example, in the Southeastern United States you may come across beached Man-O-War or seaweed containing jellyfish that can inflict a nasty sting, the last thing you need to accidentally encounter mid-fight with your beachside PB. Shoreside litter, like broken glass, can also prove unforgiving to unprotected extremities. You also never know what lurks under the water's surface. I once stepped on a needle while walking in shallow water off a spoil island that went through my bare foot; it still sends shivers down my spine thinking about it.
Besides proper protective apparel, bringing along a well-equipped first aid kit and knowledge of safety procedures are essential, should things go awry. It's also imperative to carry an EPIRB or PLD should you find yourself in dire need of professional assistance.
3. Improved Levels of Comfort & Support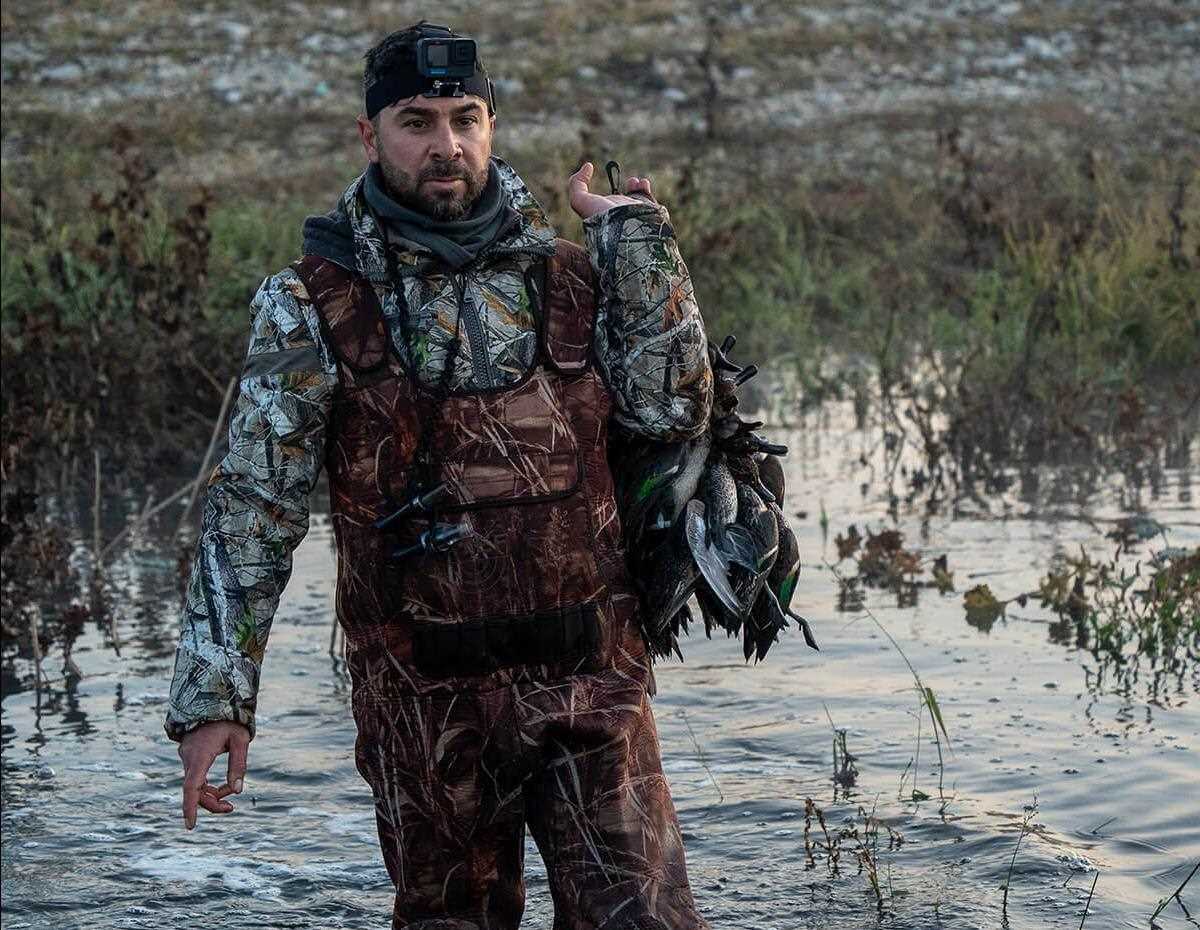 Even in wet and slick conditions, waterproof boots are designed to provide comfort and support to the wearer. In most cases, they are constructed out of long-lasting materials that can withstand the rigors of fishing trips, such as leather or synthetic compounds.
Leather boots are more durable than synthetic; however, they tend to be on the heavier side. This limits your movements and can trigger early-onset fatigue. To ensure your leather boots stand the test of time and provide optimal comfort, they need to be conditioned regularly. Boots made from synthetic materials allow you to move faster on your feet but don't last as long.
The bottoms of waterproof boots are typically constructed from natural rubber or polyvinyl chloride, with the soles being more cushioned than traditional boots. You'll also find this prevents fatigue and discomfort when fishing for long periods. While this is not essential for short fishing trips, it's crucial for hardcore fishermen!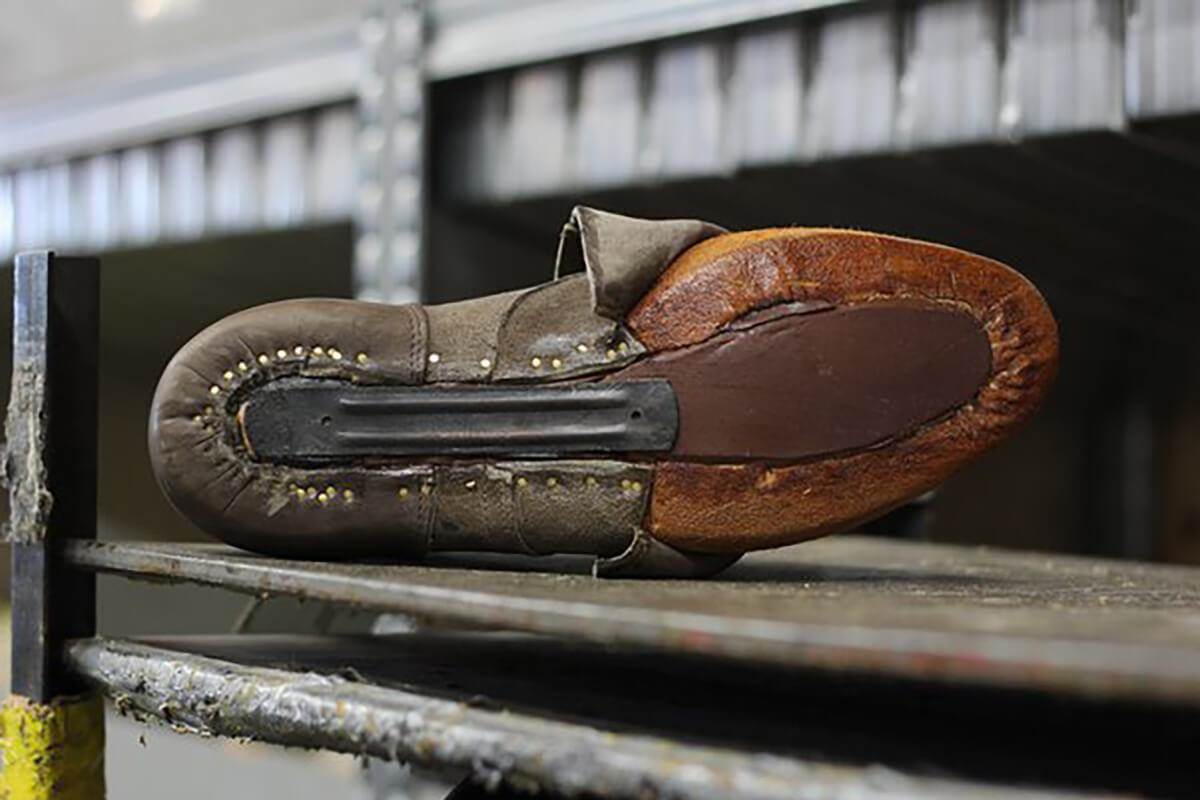 Another consideration is the inclusion of steel shanks. Steel shanks are rigid components inserted into the sole of the boot to provide additional support and stability. They are typically included in heavy-duty waterproof boots, but not always found in the average fishing boot, so it's always worth checking. They are of utmost importance for anglers who will be standing or walking for extended periods, as it helps to reduce foot fatigue and discomfort.
4. Optimize Temperature Regulation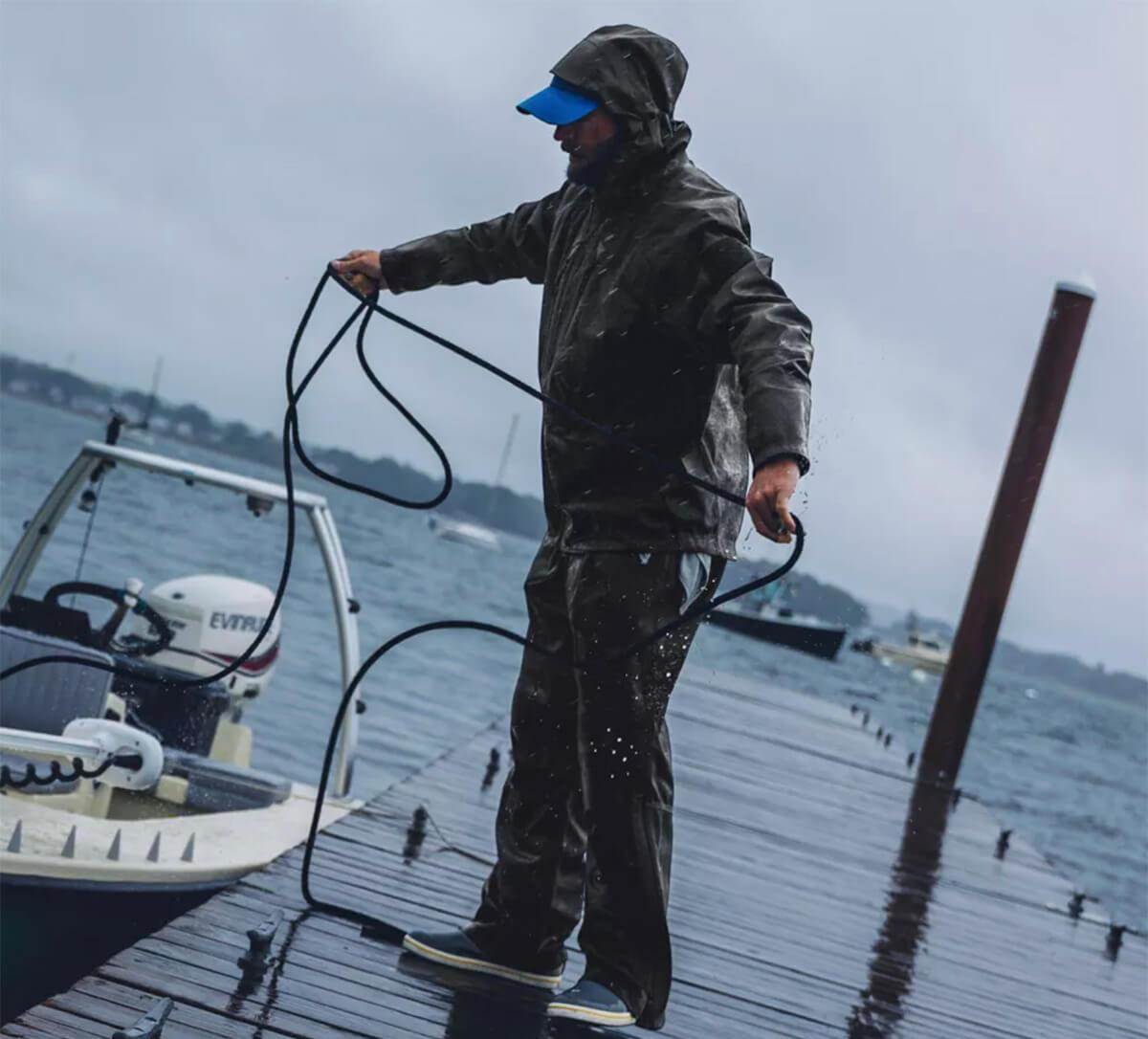 A good pair of fishing boots can also help keep your feet warm or cool, depending on the environment you fish in.
Saltwater-focused companies like Xtratuf, Pelagic and Huk install specialized liners in their ankle deck boots to wick away moisture and keep feel cool and dry in tropical weather. This style is relatively lightweight and flexible, ideal for warm-weather fishermen who are looking for protection without added weight or heat.
Warm-Weather Pro Tips: This style pairs well with a hydrophobic ankle sock to ensure there are no pruney piggies on deck due to soggy socks. You can also add a fishing bib to this ensemble. Orvis' PRO Fishing Bib and Salt Life's Stealth Trooper Fishing Bib are both excellent choices for breathable, full-body water resistance in tropical climes. Models made of PVC, like the Grundéns Shoreman Bib, are an ideal choice for OCD anglers as they are incredibly easy to keep clean and pristine.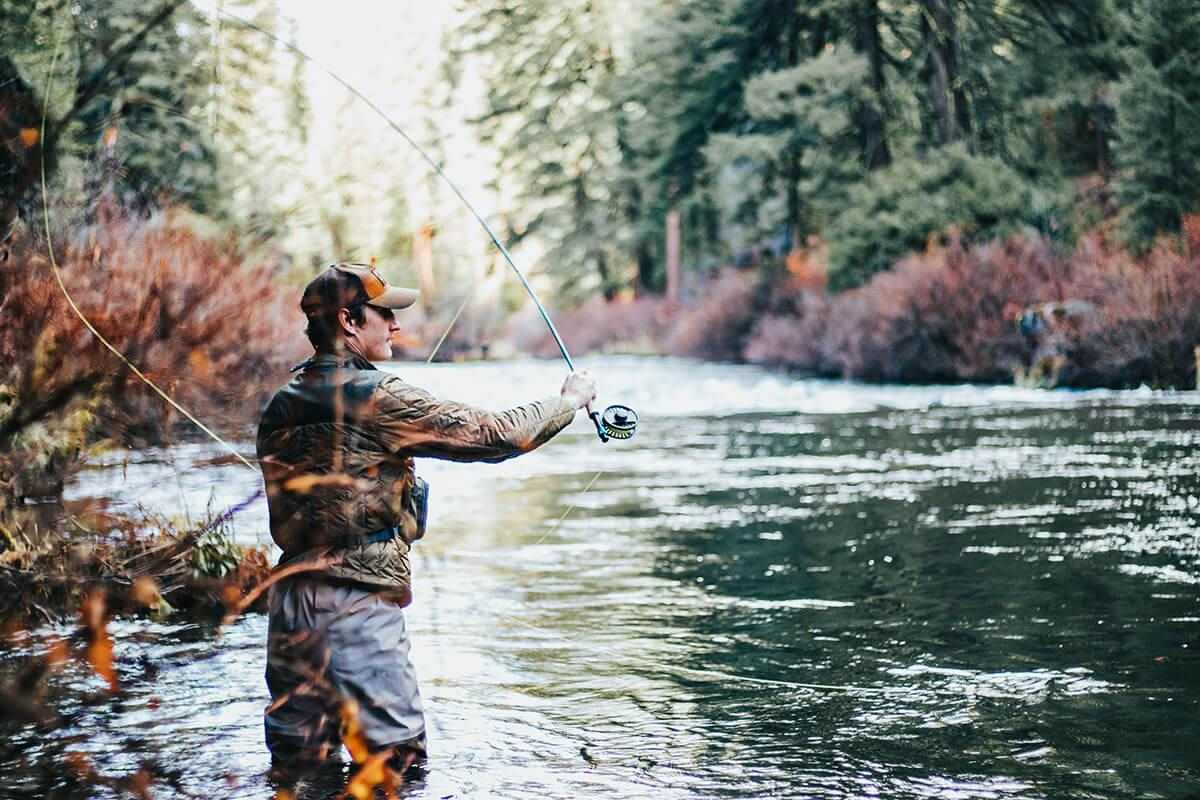 On the other hand, brands like Orvis and Simms sell sturdy, durable boots designed for anglers wading in chilly, rocky rivers and streams on their quest for freshwater gamefish. If you'll be fishing in cold conditions, look for warm insulation layers like foam, Neoprene, fleece or leather during your fishing footwear search. You'll find both waterproof and wading boots in this category. While waterproof boots completely prevent water intrusion, wading boots are designed to let water flow freely through the shoes, relying on neoprene wading socks or stockingfoot waders to keep your feet dry.
Cold-Weather Pro Tips: Invest in a set of high-quality waders for a true waterproof seal to get waist-deep without any worries. Brands like Patagonia, Sitka (a good choice for hunters, two birds, one wader) and Orvis make excellent, long-lasting waders. For ultimate breathability, search for brands that utilize GORE-TEX fabric like Grundéns and Simms. Frogg toggs and Magellan Outdoors are good budget-friendly options with lots of variations to choose from.
5. Increased Stability & Traction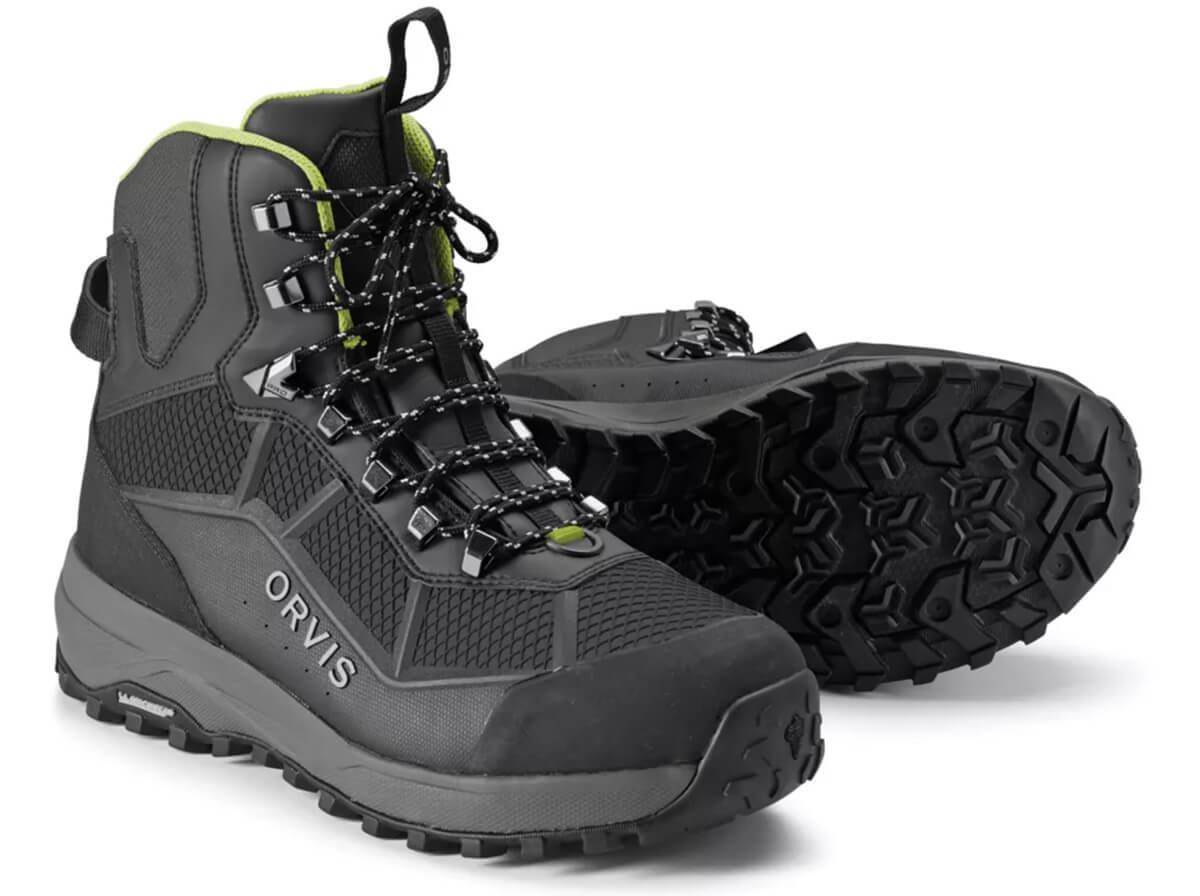 A good pair of fishing boots should also have a sturdy sole that offers reliable traction and increased stability to prevent slips and falls, which is the most common cause of fishing-related injuries. There are some notable considerations to keep in mind within this category.
The soles of waterproof boots are typically constructed of rubber or rubber compounds to offer the best possible traction when walking across wet surfaces. Overall, rubber soles are the best choice for most anglers and the environment.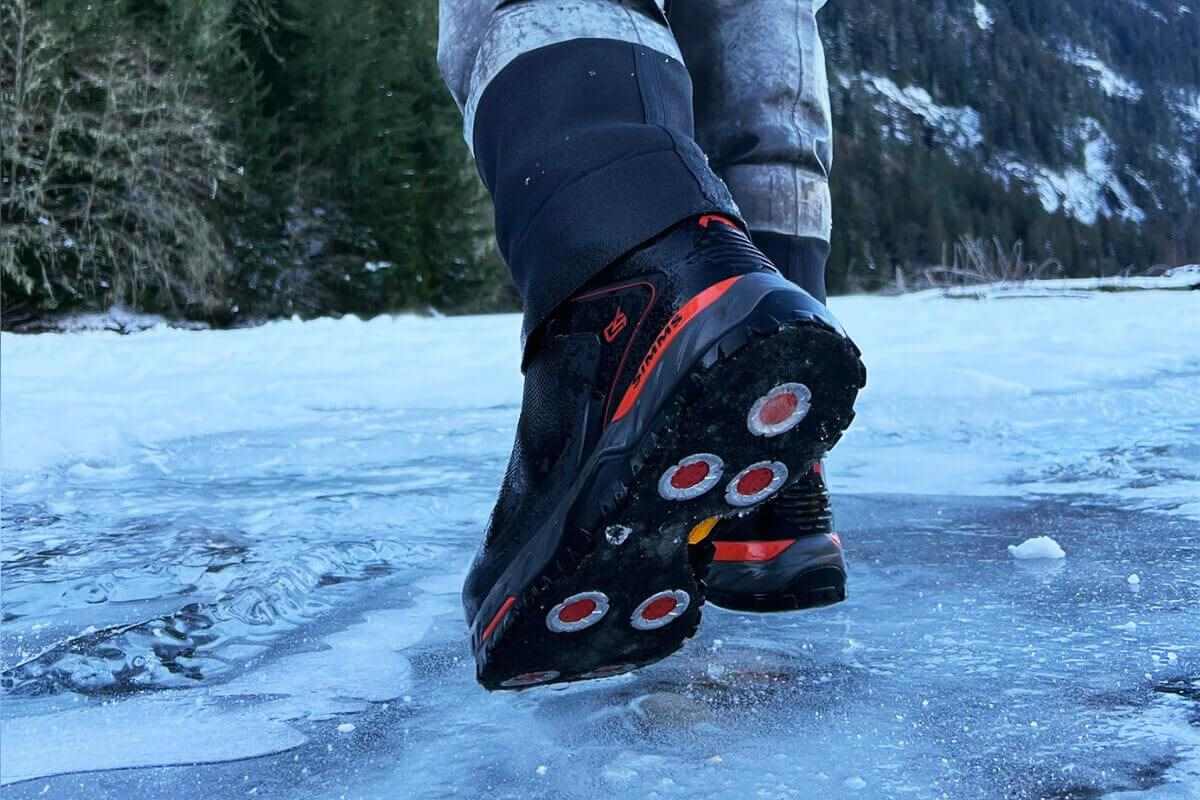 While rubber is the most common sole composition, traditionalists and avid fly fishers swear by felt-bottom soles which can offer undeniable traction on ultra-slippery rocks in rivers and streams. These have stirred up some controversy over the years and have even been banned in many locations due to their ability to collect and distribute undesirable algae and invasive species throughout waterways. If you're currently fishing with a felt sole, be sure to minimize any negative impacts by treating your boots (and waders) with a mild water and bleach or detergent solution after use, and consider upgrading to rubberized soles as soon as possible.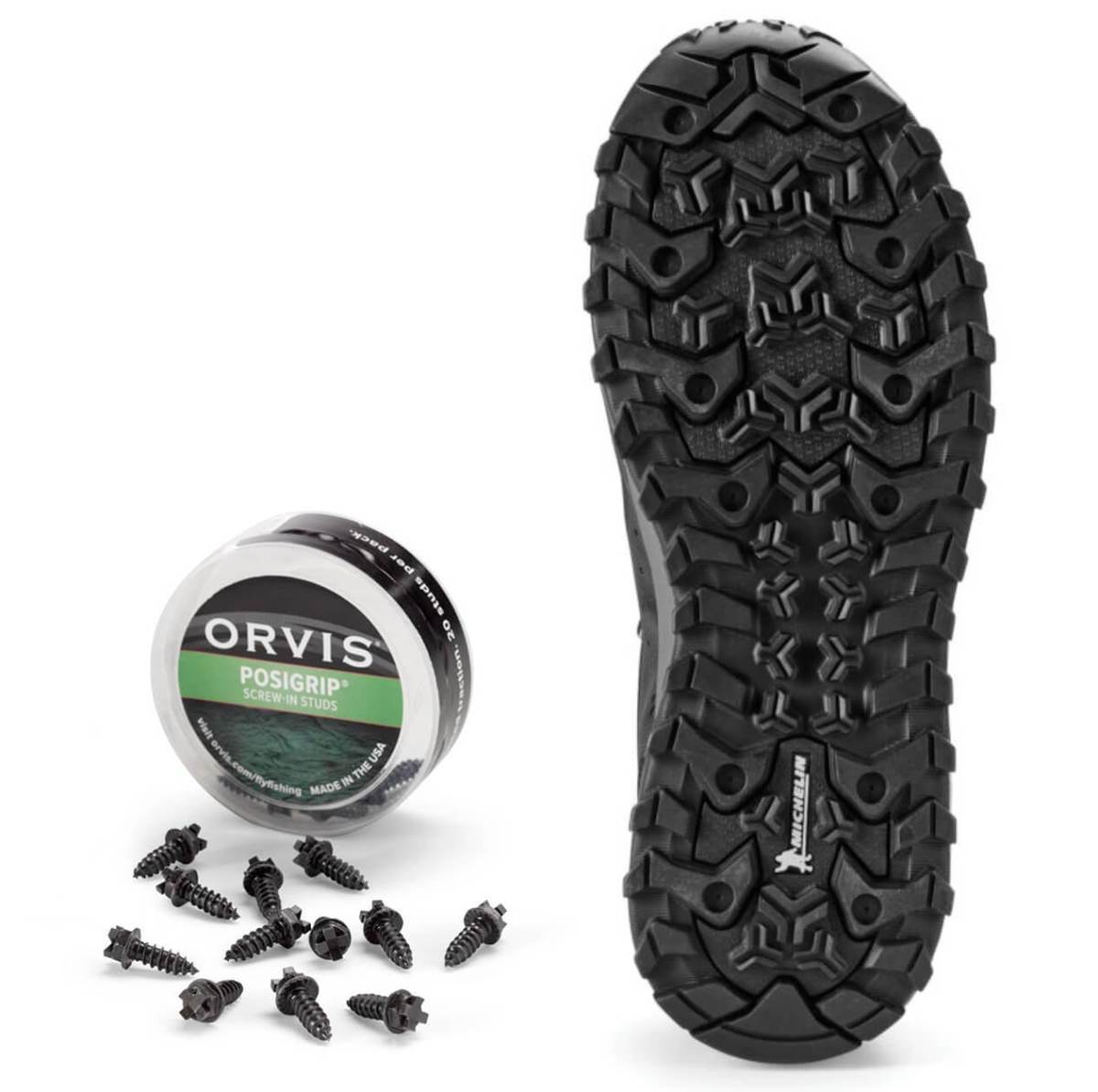 You will also find some fishing boots that come with cleats or studs that can be attached to the bottoms of the shoes. They are typically constructed from metal or tough rubber and fastened to the bottom of the boot using screws. Studs are great for providing additional traction when walking on extremely slippery surfaces, navigating powerful surf conditions or wading in deep, fast-moving rivers. Studded boots may be unstable to walk in for some and can make quiet wading difficult, so keep the terrain of your fishing spots in mind when shopping.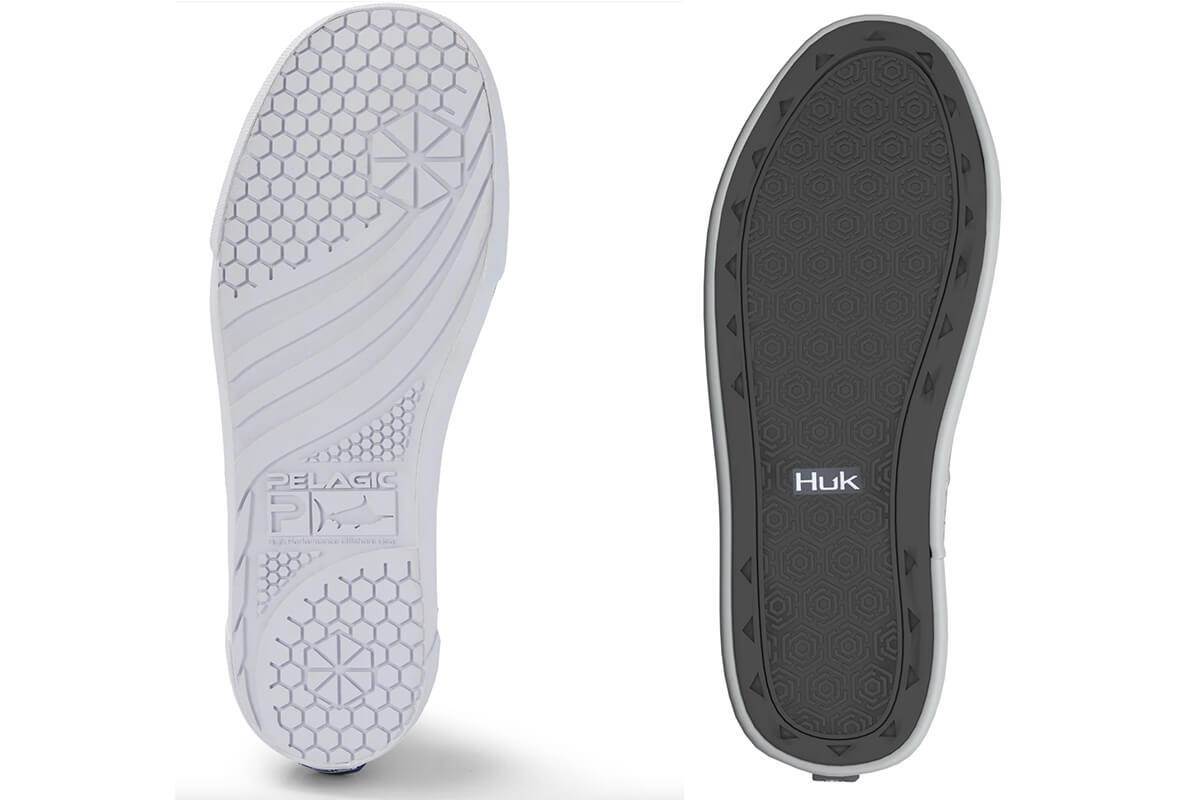 The tread patterns on non-slip boots are also designed to provide an additional level of gripping power. These patterns have been carefully crafted to offer an exceptional level of traction on rocks, in mud, or on the deck of a boat that's flush with water. The tread patterns also help channel water away from the sole, which helps keep the sole's surface dry at all times. For this reason, we recommend looking into tread patterns before purchasing a pair of fishing boots.
Ankle vs. Knee Boots: What's the Difference?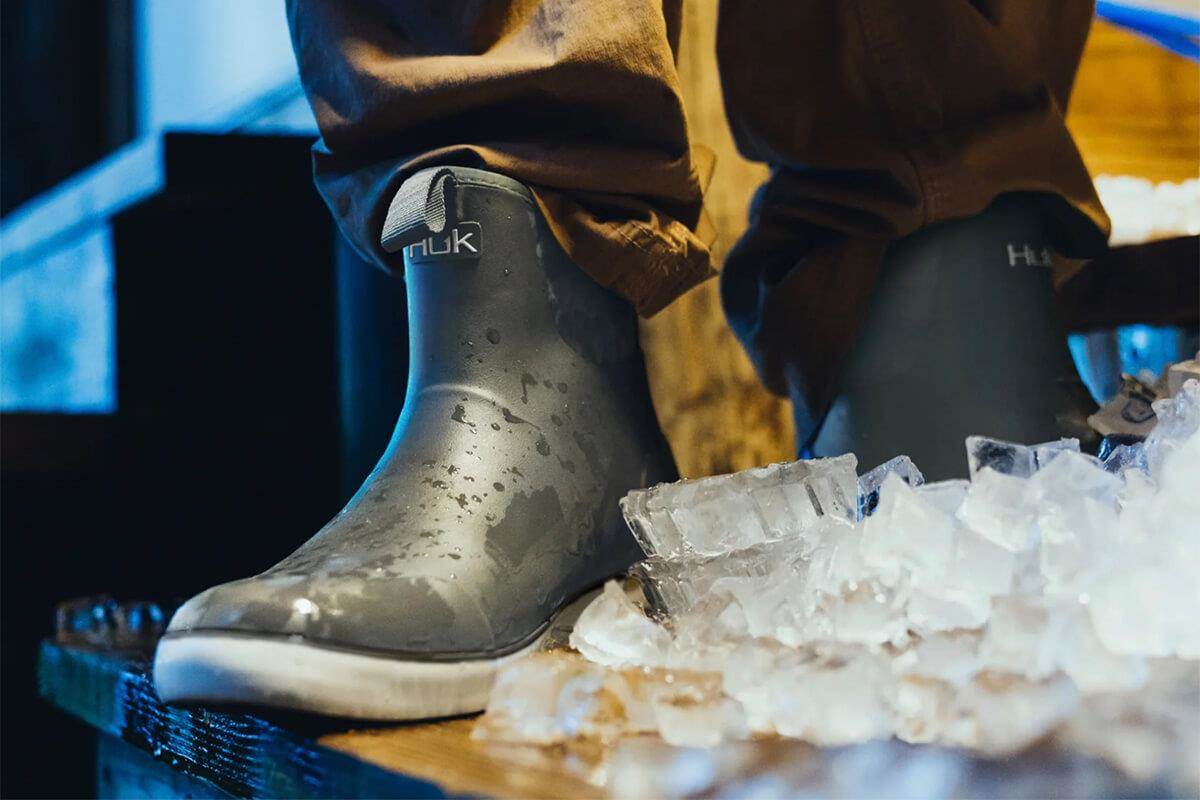 At some point, you're going to be faced with a tough decision—ankle or knee boots? In an ideal world, we recommend purchasing both. However, money doesn't grow on trees.
So, here's the difference between the two…
Ankle boots are best suited to angler's who catch fish from shore, structure or on a boat. They don't cover as much of your legs as knee boots but provide coverage should you encounter dangerous debris and fishing gear and offer sufficent traction when a boat's deck takes on water.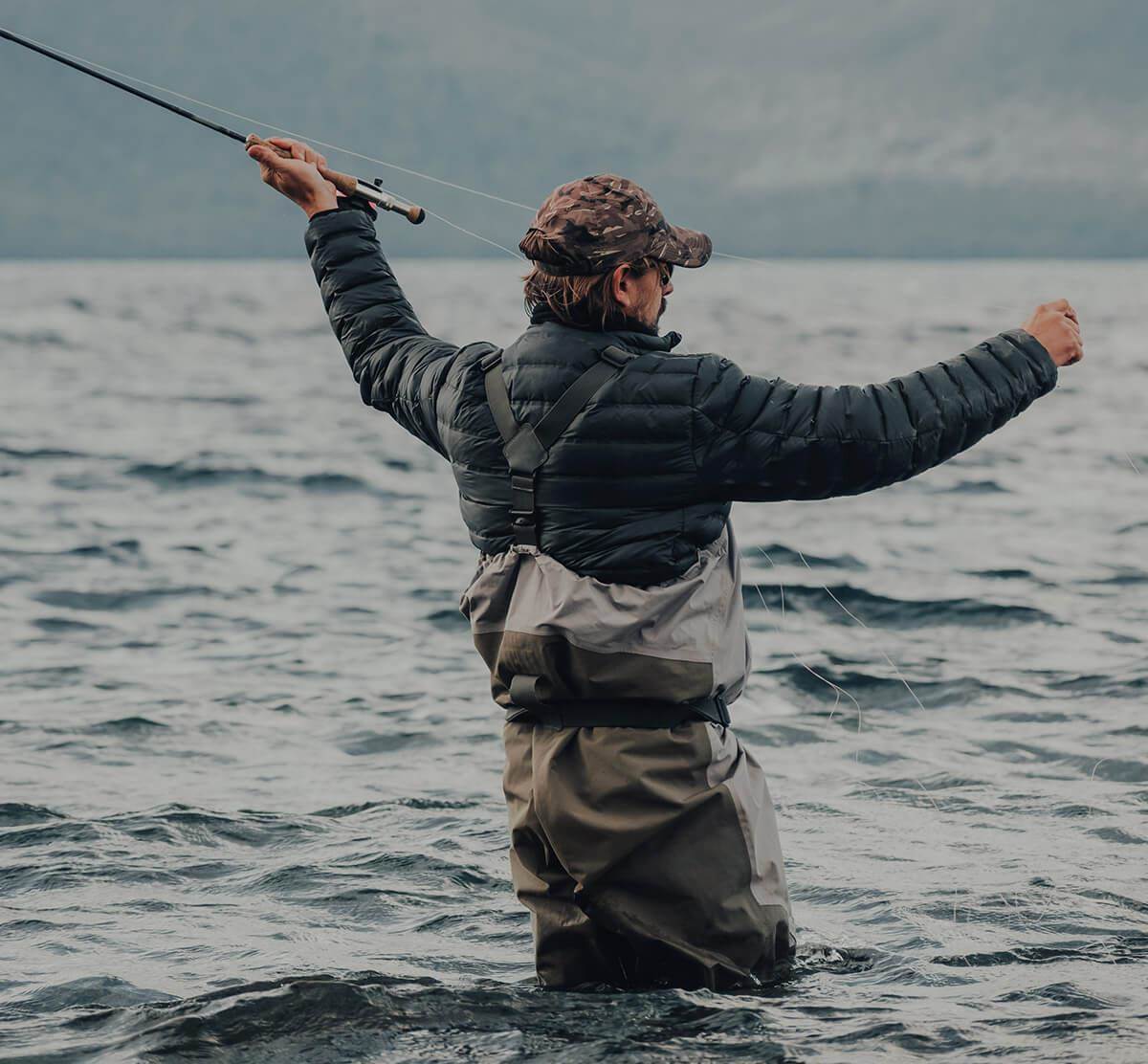 On the flip side, knee boots are more suitable for wading through shallow beds of water. These include rivers, swamps and small creeks. They will keep your lower legs and feet warm and dry in these conditions.
Brands to Consider for Fishing Boots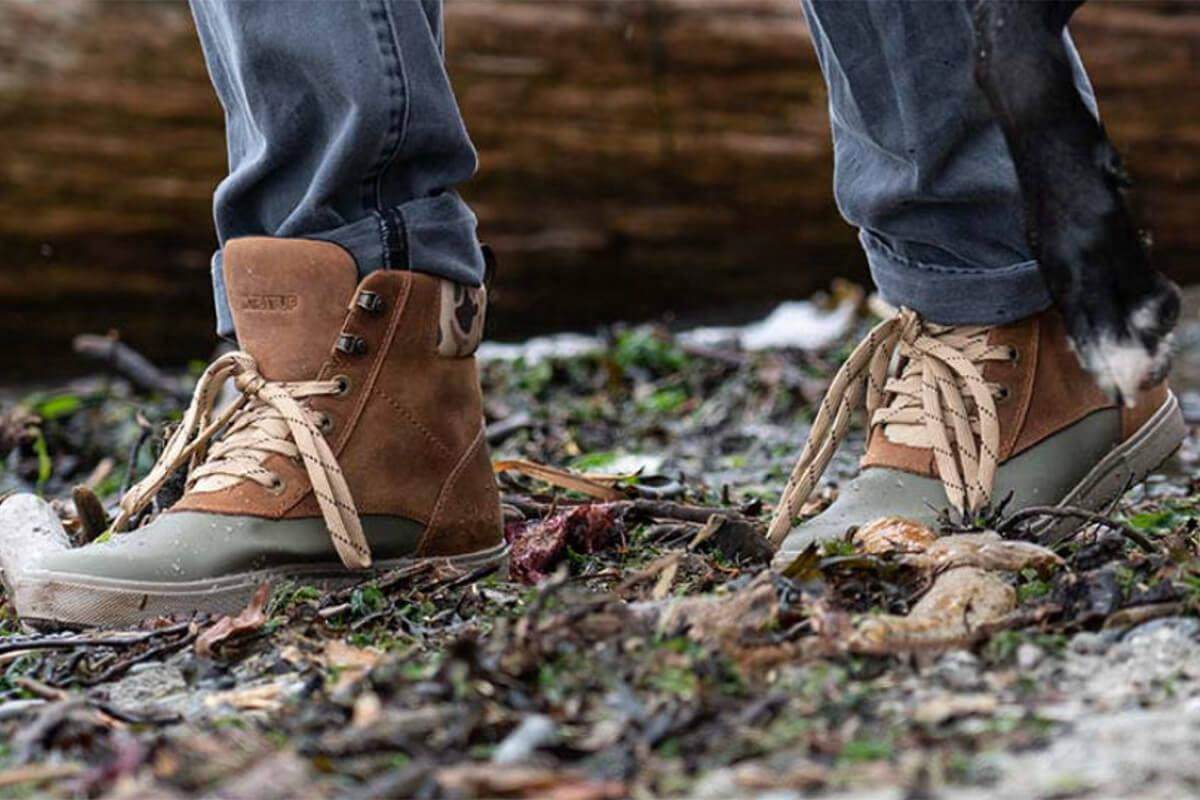 As an exclusive footwear manufacturer, Xtratuf carries the widest selection of fishing boots ranging from lightweight deck boots to tall, insulated boots. They design ankle and knee boots for kids as well. Grundéns also offers a wide range of fishing footwear.
Manufacturers like Huk and Pelagic are ideal sources for saltwater anglers looking for a cool, dry low-profile boot. Pelagic also carries mid-calf waterproof boots.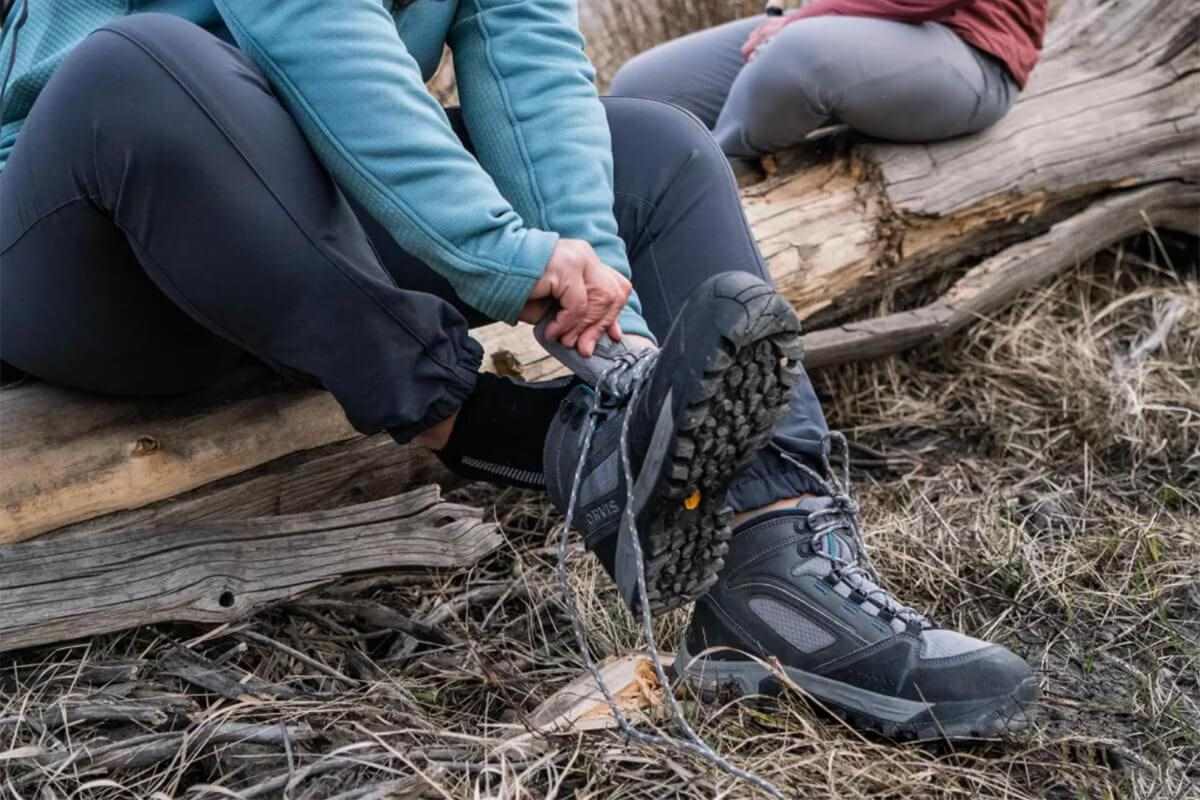 Brands like Simms and Orvis offer a wide selection of wading boots focusing mainly on river and stream fishing. Be sure to grab a pair of wading socks too if you go this route.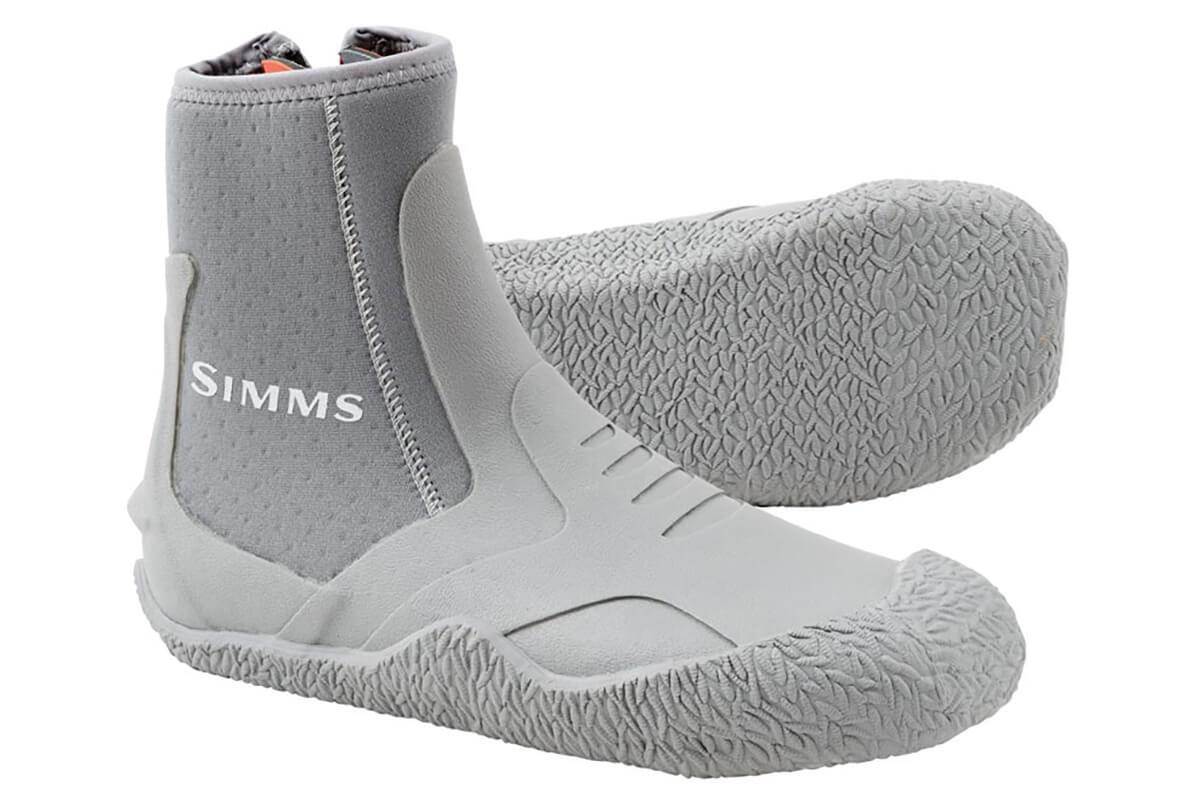 Fishing booties are another option for shallow saltwater pursuits. While booties are significantly less supportive and protective, they are incredibly lightweight and maneuverable for fishing on flats, beaches and islands.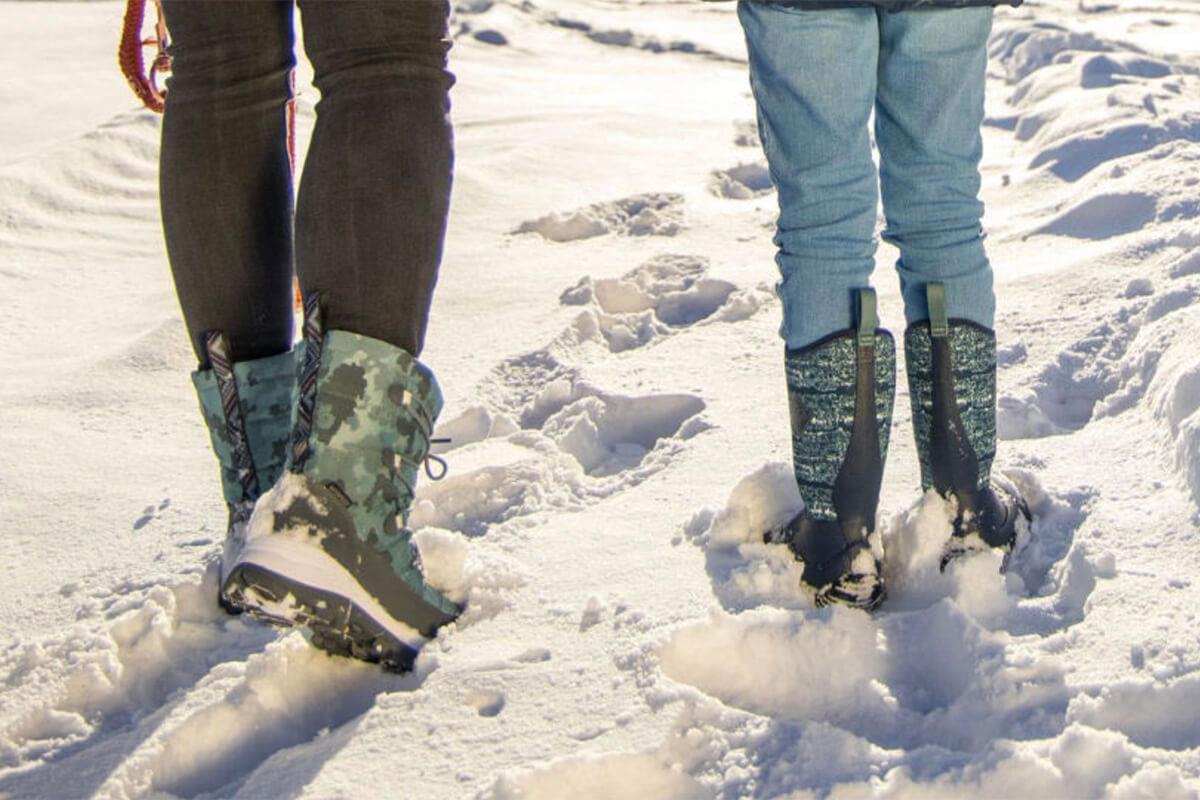 Muck Boot Company makes boots for all occasions, outside of just fishing applications. If you are looking for a versatile "all-around" boot option, check out the Muck Sport & Hunting Boot Guide. Muck also offers multipurpose knee-high boots for the kiddos.
Are you someone who values a more refined aesthetic? Nick at Stridewise has compiled a list of 9 multifunctional waterproof boots you can check out here: https://stridewise.com/best-waterproof-boots/. While there, poke around the website for other fashionable everyday boot suggestions.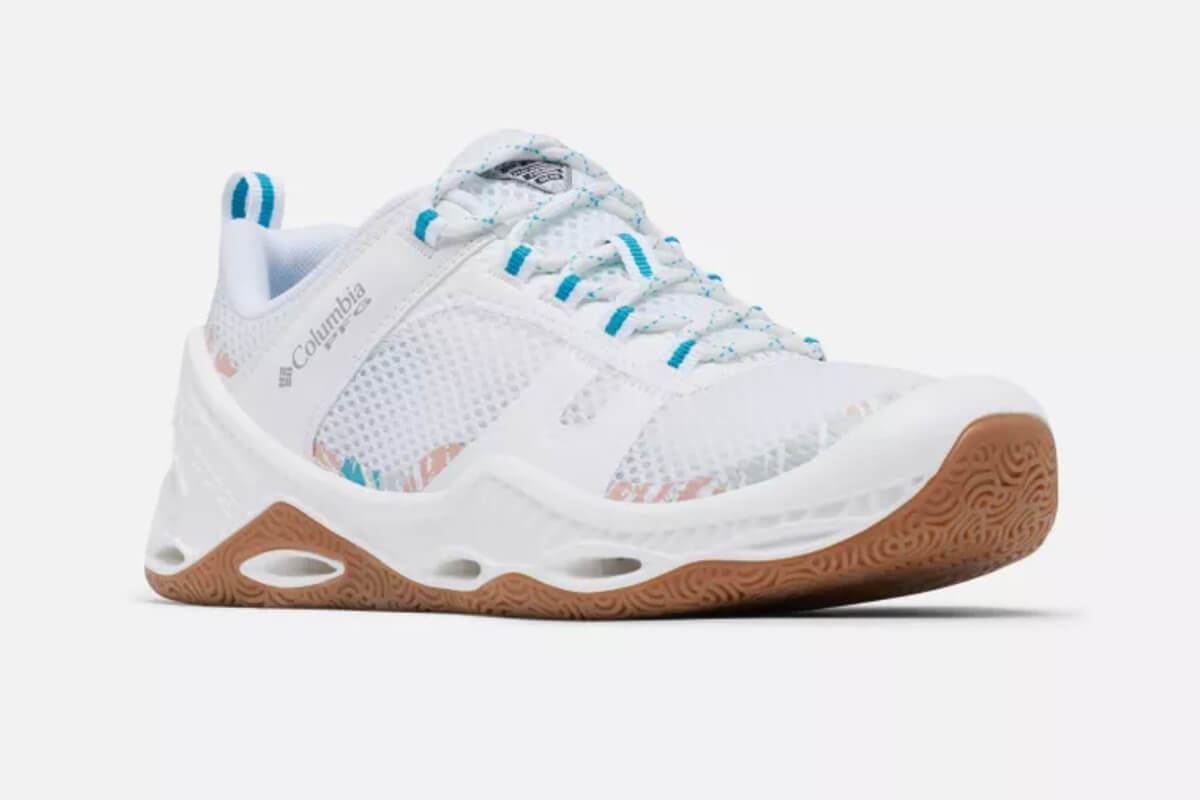 Many fishing brands make wearable deck shoes that can also double as everyday footwear like Columbia, Xtratuf and Magellan Pro. While these styles leave your ankles unprotected and shoes exposed to water intrusion, they usually feature breathable mesh fabric, water-draining outsoles, stain resistance and improved grip and traction.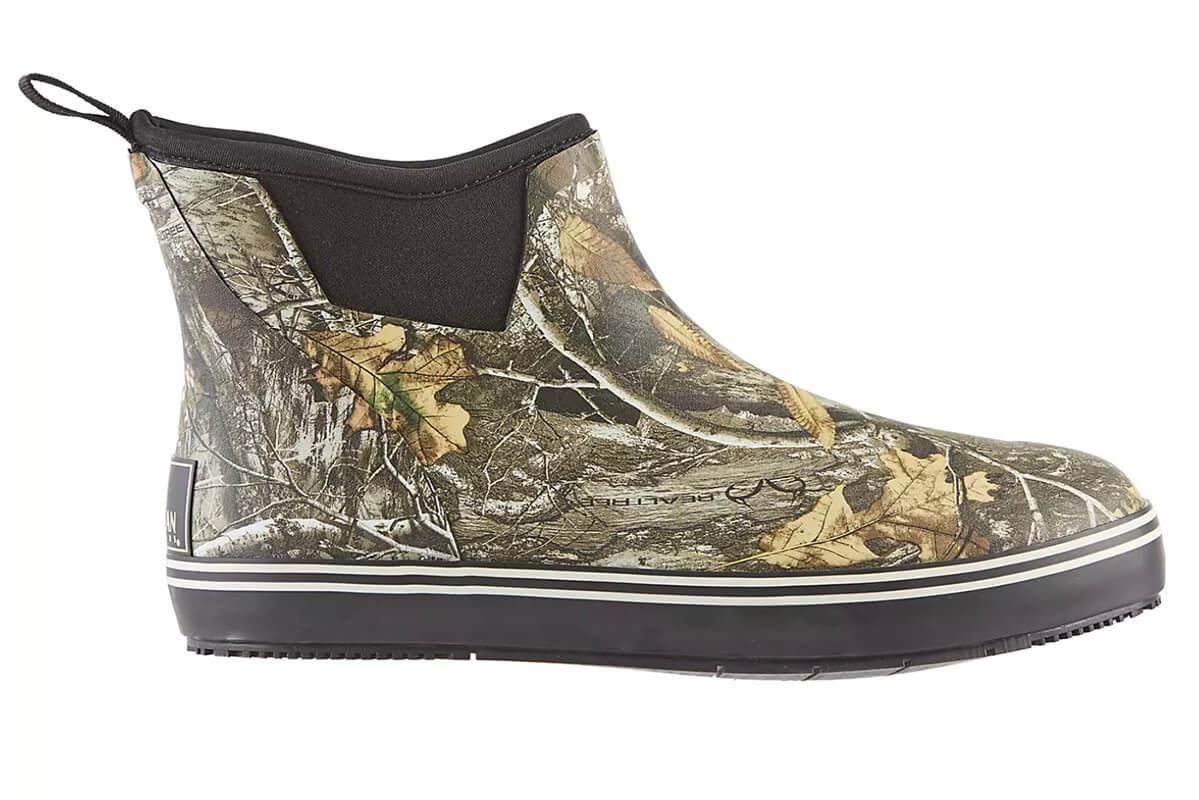 If you're on a budget, check out Academy Sports + Outdoors' Magellan line of waterproof boots, waders, bibs and keep an eye out for sales on other big-name brands. Academy also offers competitor price matching, beating any offer by 5%.
Final Thoughts
Whether you're a newbie or an Old Salt, having a reliable pair of non-slip waterproof fishing boots is an absolute must-have. They contribute to the dryness and protection of your feet, add comfort and support and increase stability and traction, all essentials for the average angler.
Whether you plan on fishing from a boat, wading through rivers, or simply walking along the shore, don't skip out on a pair of exceptional fishing boots! Your feet will thank you.