MSCHF Sneakers, the footwear-minded sub-label of Brooklyn-based art collective MSCHF, doesn't always create sneakers. Sure, plenty of its most popular creations appear to have fairly conventional shapes at first blush but are taken to new heights by ingenious tooling.
But then there's the really wild stuff that pushes the boundaries of MSCHF Sneakers' entire oeuvre — if not the entirely definition of the word "sneakers — MSCHF's big, red Astro Boy-indebted boots are the latest and greatest example.In the vein of MSCHF's provocative AC.1 walking boot, these cushy boots barely resembles what we may consider a "sneaker."
Instead, its bulbous silhouette looks more like the shoes worn by Osamu Tezuka's inimitable Astro Boy
For obvious legal reasons, though, MSCHF isn't mentioning anything related to Astro Boy in the reveal of its latest Sneakers design.
Actually, MSCHF isn't saying anything about its new shoes at the moment, simply because it hasn't officially confirmed the shoe's release (as always, Highsnobiety is in touch with MSCHF).
The Astro Boy-inspired MSCHF shoes leaked online on February 6 but the price, release date, and other information is still under wrapys (stay tuned though…).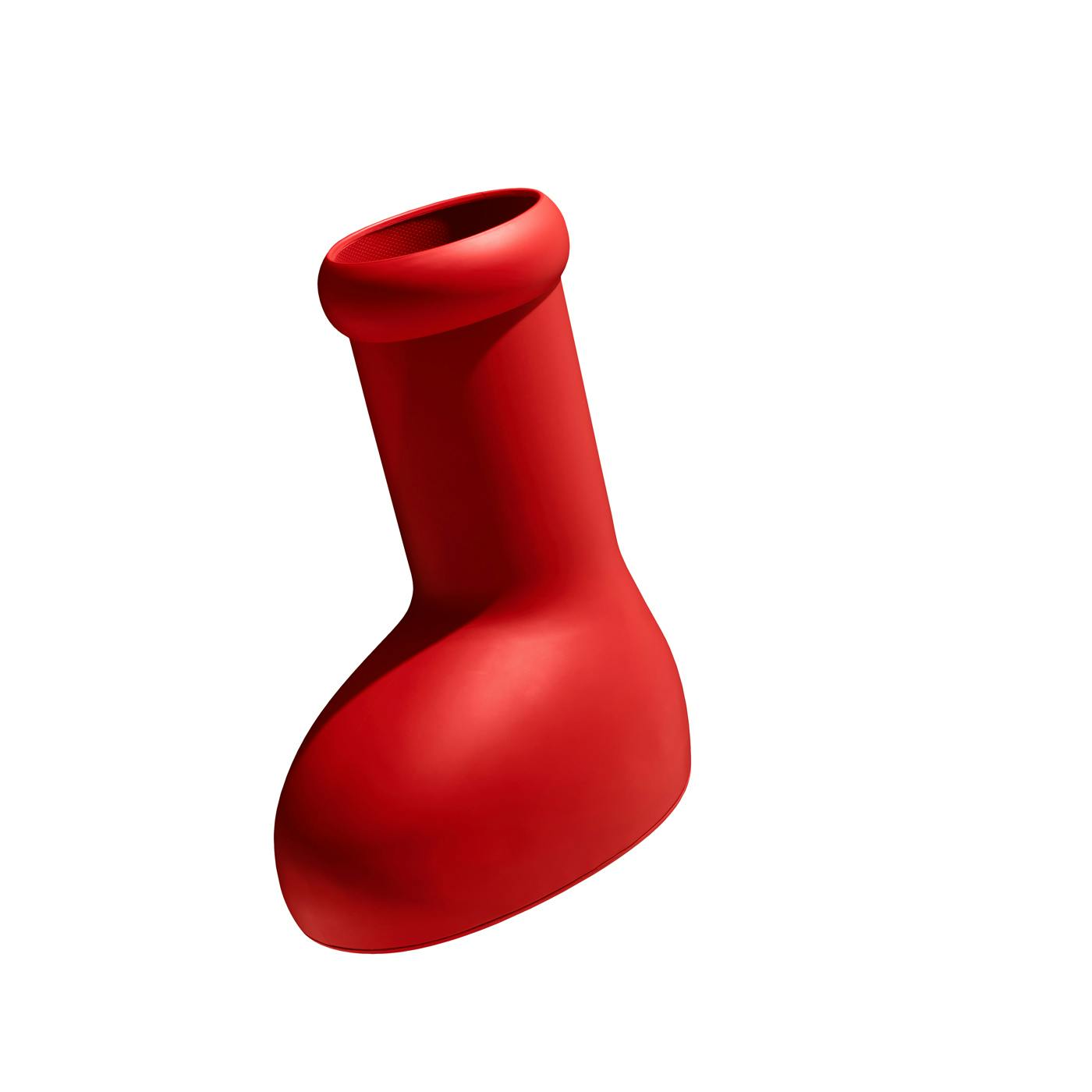 These big red boots recall some of MSCHF's other envelope-pushing Sneakers offerings, like the legally-tenuous Wavy Baby "Vans" and TAP3 shoes, but go beyond the pale with a truly experimental shape.