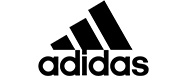 Fall is right around the corner, which is the perfect time to pick out a trusty pair of hiking boots. When it comes to finding the right choice in such unpredictable weather, the next thing to consider is whether it's capable of tackling rugged terrain and rainy forecasts. Sure, you can venture down the heavy-duty route, but you're probably better off selecting a silhouette that is easy to walk around in and offers optimized performance.
With that in mind, there are few better brands to consider than adidas, the label that has been crafting excellent performancewear for nearly 75 years. Moreover, its outdoor-centric sublabel in adidas TERREX knows what it takes to churn out a worthy set of trail-ready stompers, and we were lucky to get our hands on one of its latest pairs. The adidas TERREX Free Hiker COLD.RDY hiking boots feature all the elements necessary to take on whatever mother nature throws at you, but how do they handle in the wild? We're here to find out.
The Look
Sleek & Streamlined
At first glance, it's safe to say that the Free Hiker boots pass the eye test. The well-designed steppers are available in a pair of colors — Core Black/Orange look and a foresty Focus Olive/ Pulse Olive/Impact Orange — sure to make a statement on your next big backcountry adventure. The high-top boot features a sock-like fit that dominates the upper, but we'll revisit that later. This design is accentuated by adidas' use of Primeknit, a lightweight material that is versatile enough to look sleek in any silhouette. While they look streamlined, the main draw behind these technical boots lies in their remarkable capabilities to tackle rugged environments.
The Feel
Light and Grippy
Comfort is another department where the Free Hiker excels, offering optimized support in all the right areas thanks to TERREX's use of premium materials. Starting with the unique, sock-like fit, which assures secureness and stability in all scenarios. Moving on to its bottom half, they sit on a cushioned, responsive Boost midsole with a lightweight EVA support frame, providing mobility and adidas' proprietary comfort system with every step you take. We've grown accustomed to seeing the three stripes' popular Boost tech in most of its training shoe catalog, and tacking it on to a pair of boots results in a similar brand of comfort.
In addition to the Boost midsole, its winter-specific outsole comes courtesy of Continental — yes, the tire company. Moreover, it boasts a weather-ready lug profile built to provide you with optimized grip through any terrain you come across. This results in a reduced chance of slipping and 30% more traction than the typical boot, which combines with the Boost compound's energy return to provide you with all-day comfort.
Ready for Anything
Weatherproof Stompers
While the grippy Continental compound is one of the boot's most integral elements, we'd be remiss to overlook adidas' signature tech that plays a significant role in weatherproofing the boot. The brand's innovative, moisture-managing COLD.RDY system is comprised of breathable mesh with impressive insulation capabilities that lock in heat, paving the way for remarkable performance in cold weather.
In addition to this proprietary blend of materials, the Free Hiker boasts a waterproof GORE-TEX membrane made even warmer with the textile maker's Duratherm tech, which blends the weather-ready properties with an insulated lining to ensure they can take on any forecast. When it comes to winter weather, a GORE-TEX jacket is typically one of the most coveted products across the board, so having the same rugged material prevent your feet from getting soaked mid-hike is an absolute game-changer.
The Verdict
Our Final Say
All in all, it's hard to find many other hiking boots that offer a performance-tailored blend of breathability and weather-readiness for as good a price as this pair from adidas TERREX. Aside from the fact that they are ready to take on extreme conditions and treacherous terrain, the COLD.RDY iteration of the Free Hiker couldn't have come at a better time. As you approach the start of fall, your wardrobe should prepare to embrace the dip in temperatures, and there's no better way to do it than with hints of GORE-TEX and a trusty Continental outsole — in essence, these are practically a pair of snow tires for your feet.
If you've been meaning to pick up a pair of worthwhile hiking boots worth every dollar, we recommend picking up adidas TERREX's Free Hiker COLD.RDY silhouette. It is available on the activewear brand's web shop for $250.